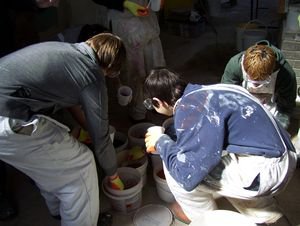 If your company or organisation would like a course written specifically for a particular job or one that meets the particular knowledge and skills for your field of work then the Scottish Lime Centre Trust can help.
In the past we have delivered bespoke courses to contractors, architectural, surveying and engineering practices specifically for their exacting requirements. More recently we have been assisting local authority planners through a programme of bespoke Continuing Professional Development (CPD) to assess when sash and case windows are still in scope for repair rather than being needlessly replaced, a more sustainable solution.
Please contact us to discuss your requirements.